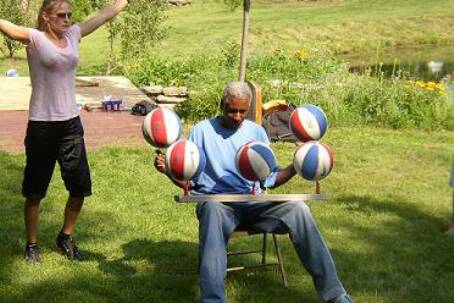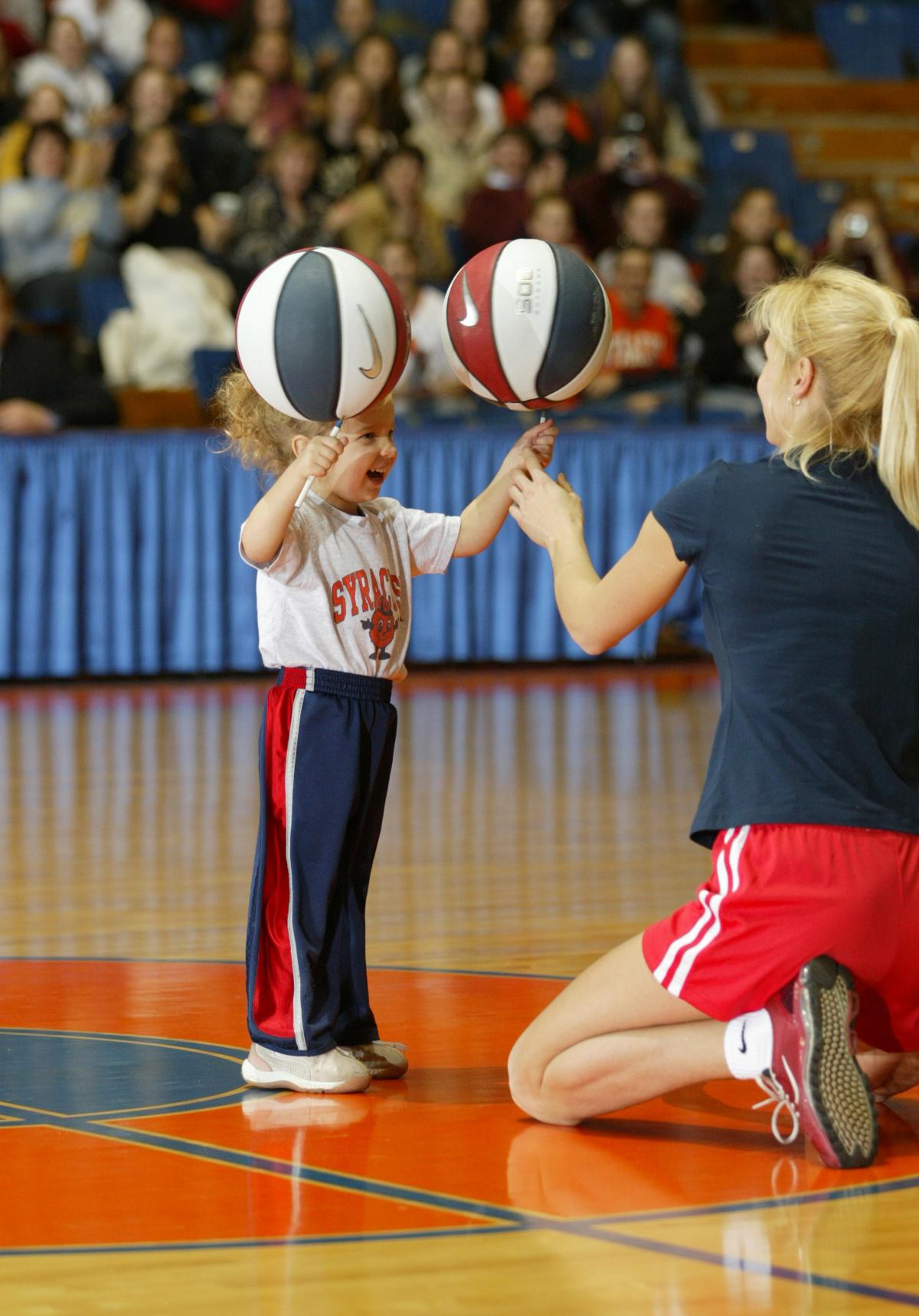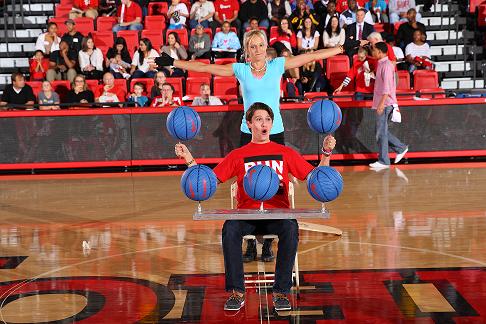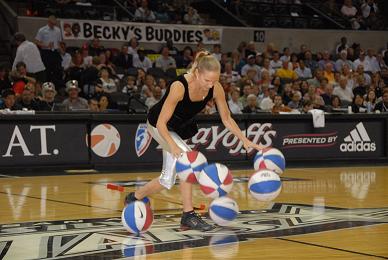 The Luneaus

BASKETBALL FAMILY

Basketball Entertainment Show

with a Motivational Message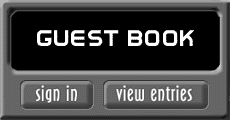 Phone (315) 345-0613 cell

This page was last updated on: March 22, 2022
You will be amazed with never before seen basketball ballhandling tricks with three, four, five, and six basketballs. Ilze Luneau dribbles, juggles and spins basketballs on a balance board, and using other props to music and dance.  Volunteers get to spin 1, 2 and 5 or 6 basketballs at once, eat a pudding while a ball spins on a spoon, etc.

You can enjoy the show and at the same time hear a valuable message on setting goals, working hard, never giving up and leading a balanced life by practicing kindness while achieving your dreams and enjoying every day.

Contact Ilze today
to schedule a show for your basketball half-time show, school assembly, basketball camp, upward basketball celebration night, fundraiser, family fun night, mother daughter banquet, college event, corporate function, Christian outreach event, charity event, birthday party or any other occasion for great entertainment and an inspirational message!
"It All Starts With A Vision!"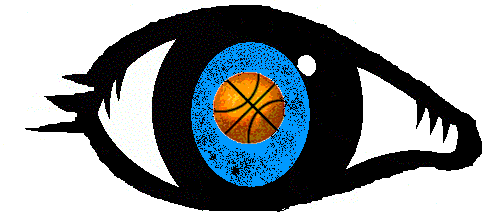 Please visit the links on the left for more information about our shows and us. Can perform just Basketball Entertainment Show without the motivational message.  Can always adjust the motivational message to your specific needs.  Ilze accommodates your institution's policies in regards to religious restrictions and has performed at many public schools and institutions.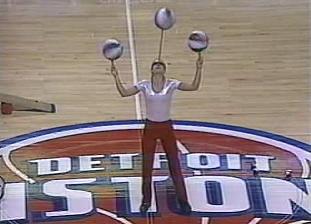 Sweet Hollow Road, Swanton, VT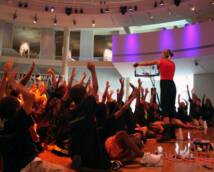 Spinning 5 basketball with Louis Orr at Godstock North in Vermont.  Visit our ministry web site at
www.GodsVision.net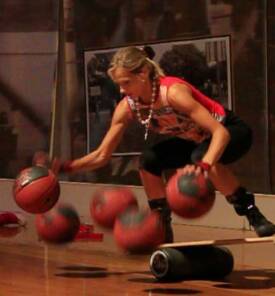 Dribbling 5 basketballs on indo board at the Basketball Hall of Fame

Full unedited 45 min Middle School Assembly  Lenox, MA November 2019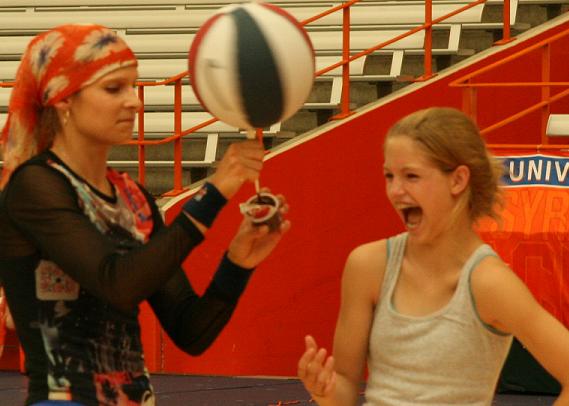 A volunteer having some pudding while a ball spins on the spoon.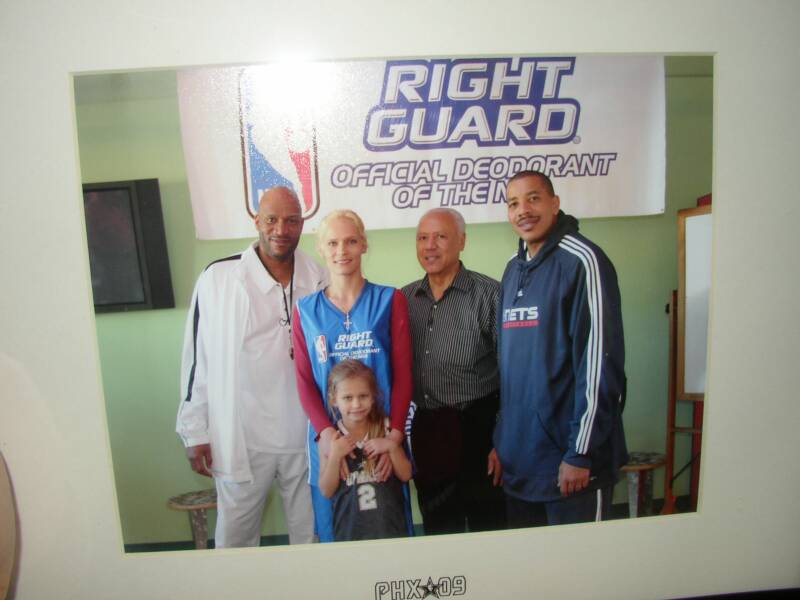 Ilze and Marika at NBA All-Star weekend in Phoenix, Arizona February 2009

Ilze dribbling 6 basketballs

Tricks to Christ August "Starry Night" (over 1,000,000 views)

Ilze is the first person (male or female) to ever dribble 5 and 6 basketballs using just hands.  And Ilze is the only one who can dribble 5 basketballs on a balance board.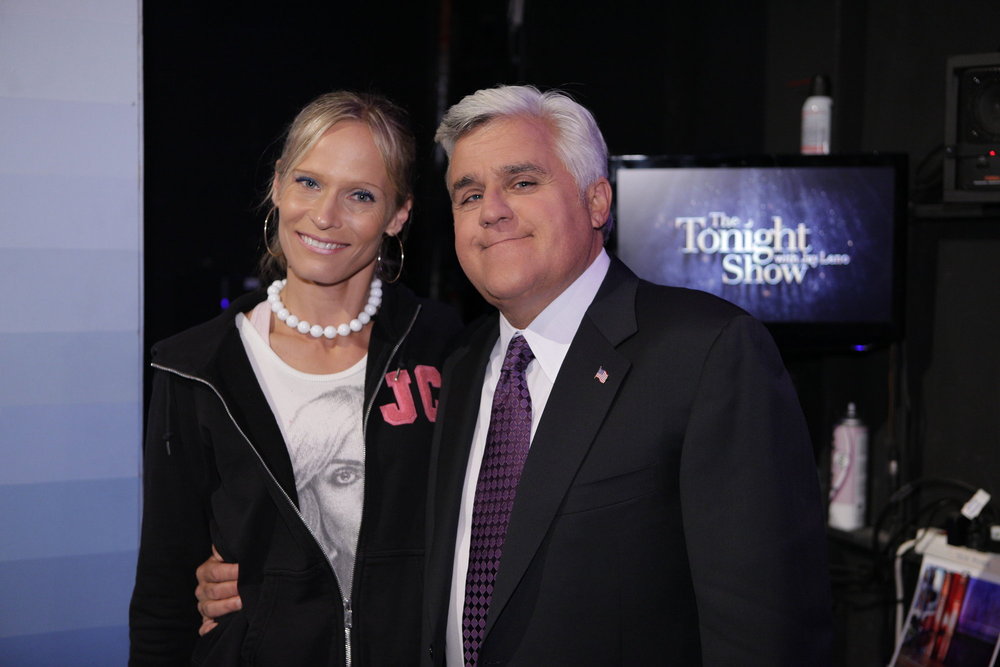 The Tonight Show with Jay Leno September 28, 2011 as part of "Does this Thrill Bill?" segment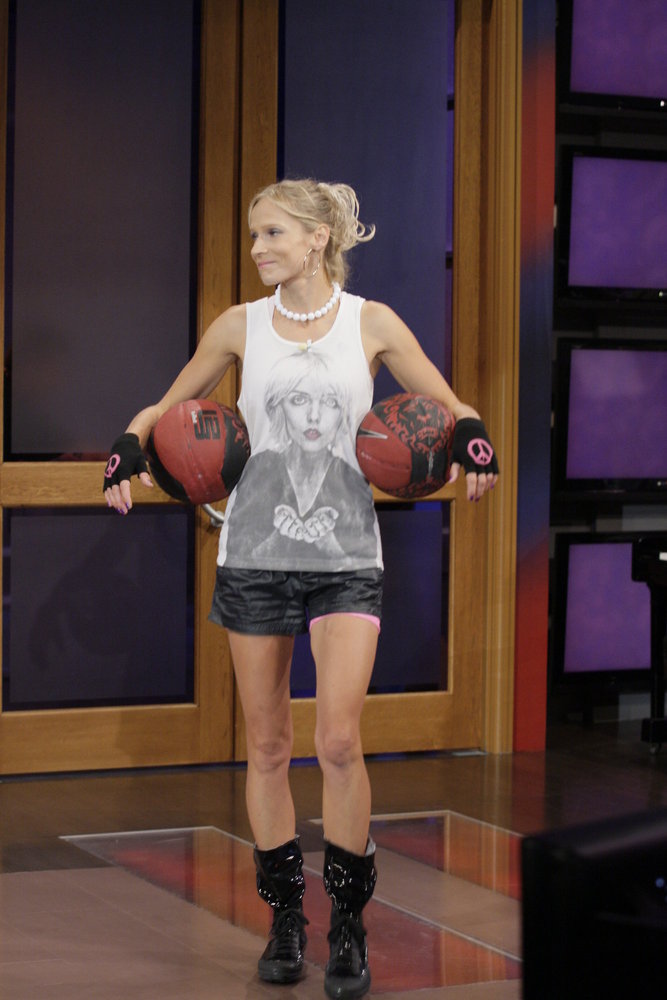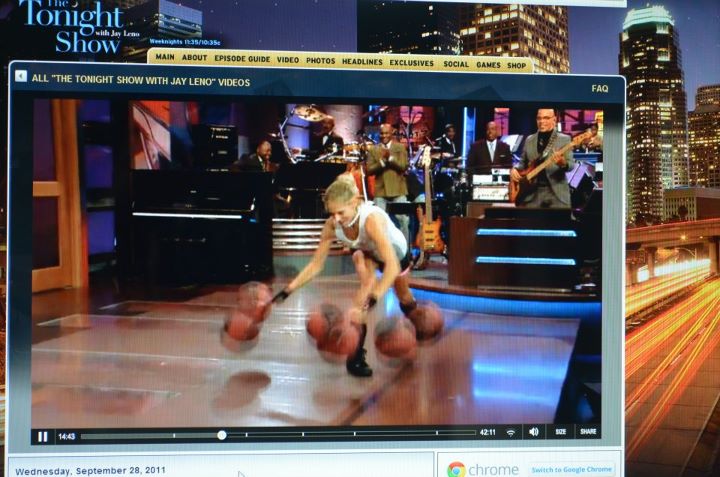 "Ilze is a true performer. Her positive family oriented messaging combined with her remarkable ball handling skills is a must see! Her unique skills, along with her daughters talents consistently leave the audience mesmerized and wanting more. The Luneaus have been a remarkable addition to the Hall of Fame's programming lineup!"

Jason Fiddler

Director of Museum Sales and Operations Administration

Naismith Memorial Basketball Hall of Fame, Springfield, MA

Ilze has dribbled 5 basketballs on an indo board on  The Ellen DeGeneres Show

Buick youtube music video with Kurt Hugo Schneider. March 28, 2014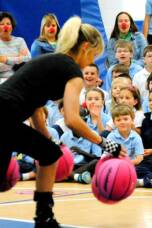 Red Nose Day 2015 at Mater Christi school in Burlington, VT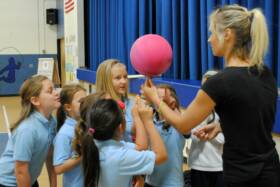 Ilze and Evangelica at Big 10 tournament half-time show  March 2018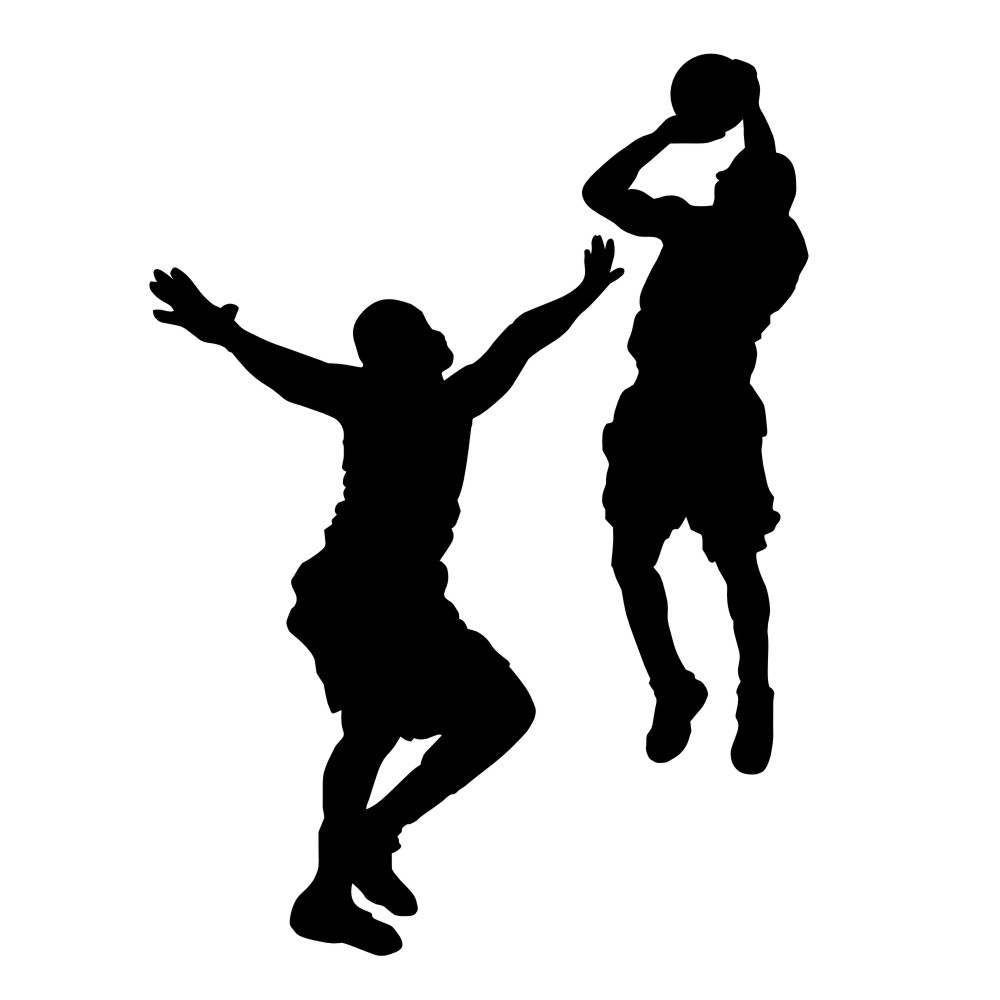 Dallas Mavs Halftime March 8, 2020

Ilze was voted one of the 10 best halftime show acts in NBA in 2020 (start video at 3:47min)